As a landlord, it can be challenging to decide between hiring a property manager or property management yourself. Some will benefit from having someone else do all the work, while others may prefer to have more control over their property. There are advantages and disadvantages in either situation. What works for one landlord might not work for someone else. This article will explore the pros and cons of both options so that you can pick the best strategy for your rental property management.
Advantages of Self-Management
In most situations, landlords will start off doing their property management. This is common if they have a small number of rental properties. This comes with distinct advantages. You get more control of the property, financial savings, and more experience.
Managing your rental property gives you more control. You are in control of screening for tenants. Do you prefer strict or relaxed criteria in the screening process? When you use a self-management strategy, the decisions are all up to you. This also gives you more control over marketing, repairs, and tenant communications.
Managing your rental property saves you money. It's a simple fact. Hiring a property management company will cost you a percentage of your monthly rental income. Don't forget about repair costs when something breaks! Depending on the company, they will charge you somewhere between 6% and 12% of the monthly rent. This can hurt your profits significantly, especially if you only have a few rental properties. By managing your property, you cut out the middle man and save money.
Managing your property will provide valuable experience. There's no better way to learn than by doing. Managing your property will teach you everything there is to know about the business. The longer you do it, the more experience you will gain. This will lead to greater confidence in yourself and your business decisions.
Disadvantages of Self-Management
That might all sound great! But before you can make an informed decision on your property management strategy, you need to be aware of the disadvantages of managing your property. Some key disadvantages include the required time and attention, stress, and lack of expertise.
Managing a property takes up a lot of your time. To do it right, property management has to be more than just a side hustle. You need to be on call for your tenants if they have repair issues, which could happen any time of day, any day of the week. You need to be available to screen potential new tenants and walk them through your property. You also need to market your property (or properties) on different real estate sites. These things all take time, and if you have a separate full-time job, you may find yourself with no free time and an unsustainable work-life balance.
Managing a property can be stressful. Sometimes things don't go as planned. Late rent payments, plumbing emergencies, evictions — these are a few examples of stressful things that you will have to deal with at some point when you manage your rental property. If you don't want to deal with these headache-inducing situations, you should consider hiring a property manager.
Lack of expertise makes it harder to manage your property. Do you know about the fair housing laws in your municipality? Just because you don't know the law doesn't mean you don't have to follow it. Do you know how to screen new tenants to ensure a successful rental? Do you know what kind of red flags to look out for? Just going with your gut can seriously backfire.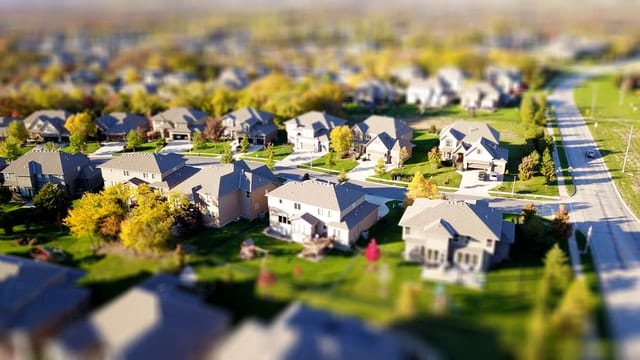 What is Property Management?
What does a property management company do? They take care of the everyday tasks of your rental property, so you don't have to. They handle everything from rent collection to emergency repairs, which saves you time and energy. Of course, if you are worried about giving up too much control, you can work together with your local property management on certain things. The purpose of hiring a property manager is so you can step back and let someone else take over most of the work.
Advantages of Hiring a Property Manager
There are lots of good reasons to consider hiring a property management company. Not only will you save time, but you will gain the advantage of the manager's expertise. Let's dig into these advantages.
Hiring a property manager will save you time and will promote a better work/life balance. This is especially handy if you have a full-time job. They are available around the clock to answer any phone calls from your tenants. They handle all the daily rental operations so you can spend more time doing what you love, like traveling or spending time with friends and family. Using a property management company will also give you the time you need to find new properties.
Property managers have more experience in the field. This is their job, and they have been doing it for years. Your property manager will be quick to respond to issues that might otherwise leave you scratching your head. They've seen everything at this point and can handle it easily due to their wealth of experience.
Property managers are experts in what they do. As trained experts, they have up-to-date knowledge on legal topics such as local Fair Housing laws. They are well-versed in the industry's rules and best practices. Relying on a property manager's expertise is an excellent way to make sure the law is on your side!
A property manager will find the best tenants for your property. They have standardized screening practices to make sure they find the best tenant for your property. This is done using hard data in addition to interviews, which will filter out any red flags.
A property manager will take care of stressful situations like late rent payments. As a landlord, it can be hard to listen to your tenant explain why they can't make rent this month. As much as it may tug on your heartstrings, giving in is terrible for business. A property manager is emotionally detached from the situation. They will take care of it, so you don't need to feel any stress.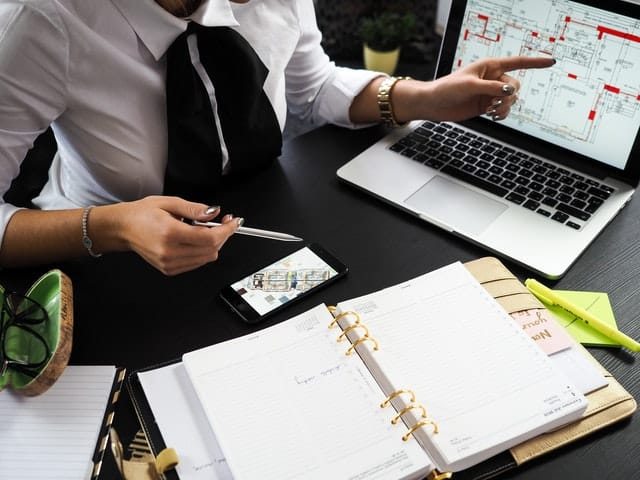 Disadvantages of Hiring a Property Manager
Of course, the decision to hire a property manager comes with some disadvantages as well. Hiring a property management company will cost you money, and you will have less control over your property. You will have to decide if the pros outweigh the cons.
A property manager takes a percentage of rent. This is how you pay for all their services! The fee can range from 6% to 12% of the rent, depending on your location. You may have to shop around to find more affordable rates. If you only have a few properties, this can eat into your profits. However, if you're looking to expand, it can end up paying for itself over time.
When hiring a property manager, you have less control over your property. You may not like how they select tenants. Will their selection criteria be too strict or too lax compared to your own? You may not like the service companies they work with for cleaning or maintenance. You may need to talk to a few different companies to find the best one to manage your property.
How Do Tenants Feel about Rent by a Landlord or Property Manager?
What difference does it make for your tenants if the property is managed by you or someone else? For many, it comes down to the details. Who will be more available to answer the phone for a plumbing issue or lost keys? A fast response is more important than who is doing the responding. Another thing to consider is how you plan to collect rent. Many tenants prefer to pay online nowadays, which is easy to do with the software used by many property management companies. In the end, tenants want someone easy to work with and trustworthy.
---
Ready to speak with our sales team?
Start the conversation!